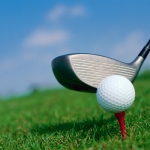 In the last six years we have had one cancellation through weather and five glorious days! Not bad for late September.
In total we have raised over £50,000 for the Trust which is a fantastic achievement. It is a day that we cherish as a family and we would like to thank our players and supporters who come together at Cottesmore Golf Club every year.
It is a very special day not least because it brings the WWMT community together but also because it gives one of our charities the chance to update us on the support that WWMT has provided.
Here's to many more William Wates Golf Days!